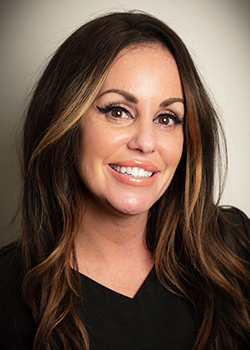 Allyson has been a member of our team at Carefree Smiles Dentistry for over a decade now, and she loves being able to change lives through this important work. She attended Gonzaga University for her education, completing a Bachelor's in Marketing. In past years, she also had a real estate license!
At home, Allyson is married to the man of her dreams and blessed with three beautiful daughters named Cam, Dray, and BT (Baby Tommi), as well as a French Bulldog named BabySweets. Her personal hobbies include playing indoor soccer on Wednesdays, wakeboarding on the weekends, hiking whenever she gets a chance, and (of course) being a mom. You will also never see her in public without her eyelashes on.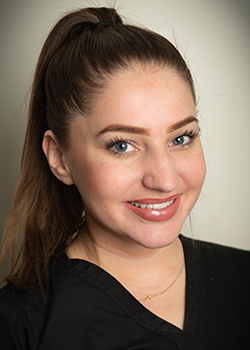 Christine, Back Office/Front Office Assistant
Christine attended the Altrain Dental Assisting Academy for her education, and she is also certified in CPR, OSHA, and X-rays. Today, she's been working in the dental field for over seven years! She really enjoys being able to help her patients and coworkers each day, as well as learning about all kinds of new technology in the oral healthcare field.
Originally from Glendale, Christine is close to her dad's family and regularly visits her grandmother on the weekends to spend quality time together. She also hikes with her aunt and uncle, eats popcorn at the movies, and regularly goes to the gym.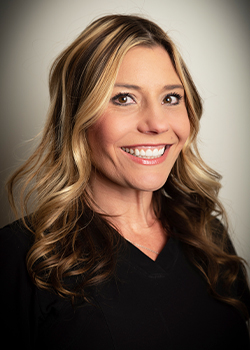 Jamie, Treatment Coordinator
Jamie has been working in the oral healthcare field for well over a decade now, with the last few years spent right here at Carefree Smiles Dentistry. She attended Arizona State University for her education. Her favorite part of this position is being able to truly change the world through her work – one smile at a time!
Outside of the dental office, Jamie stays very busy with her family of five. This includes her hubby, her son, and two very young toddlers. In her limited spare time, she enjoys listening to music, lounging at the beach, and snacking on anything gluten-free. She's also a very talented surfer and snowboarder!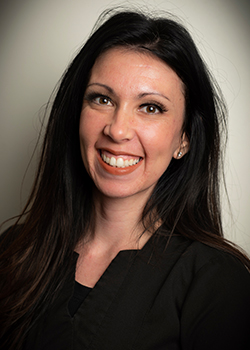 Mia, Treatment Coordinator
Mia first joined the Carefree Smiles team a few years ago, and she has over a decade of experience in dentistry overall. She attended Apollo College for her education and is also a Certified Dental Assistant. What she likes most about this job is getting to make a positive difference in patients' lives!
Originally from Phoenix, Mia is married to her amazing husband (she first met him at the age of 10) with an awesome son named Scottie and a kitty named Finn. When she isn't busy at the practice, her hobbies include hiking, working out, hanging with her family at the BMX track, and brunching with friends.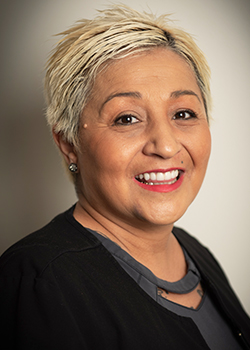 Melissa, Insurance Coordinator
Melissa's career in the dental field spans well over 25 years so far. She is originally from El Paso, TX and has a degree in welding. She loves her current position at Carefree Smiles Dentistry because it allows her to change someone's life for the better every day!
Outside of work, Melissa has a husband who is also her best friend and two children, one an adult and one a teenager. Her biggest personal passions are dancing and tattoos – you may not think it right away by looking at her, but she actually has over 50.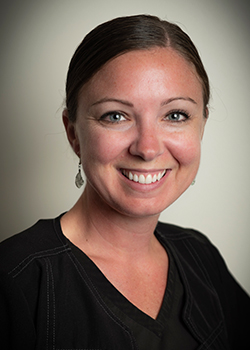 Chelsie, Dental Hygienist
Chelsie, originally from Minnesota, moved here 3 years ago with her husband and two children. Chelsie has been providing top-notch dental care since 2008 and has been a very valuable member of the Carefree Smiles Dentistry team for the last 2.5 years!! When she is not taking care of her patients, she and her family love hiking, traveling, and enjoying the warm Arizona weather.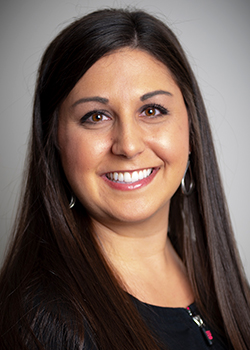 Sara is from Mesa and has been working in oral healthcare for a full decade so far. She attended Northern Arizona University for her education and is certified in both laser dentistry and dental anesthesia. She really enjoys spending quality, one-on-one time with each patient, educating them about oral health and getting to know them very well. She always strives to provide comfortable treatment and loves working alongside such an energetic and professional team too!
Sara's parents also live in Mesa, and she has one older sister in Heber. In her spare time, she enjoys hiking, fishing, lounging at the pool, working out, and spending quality time with friends and family. She also loves the Phoenix Suns and tries to go to as many games as possible each season.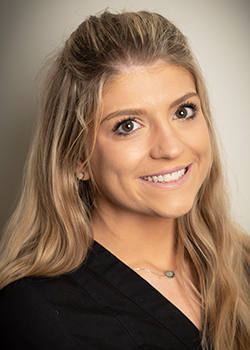 Jackie's career in oral healthcare spans almost a full decade so far! She attended Fortis College for her education and is a RDH with certifications in local anesthesia and laser dentistry. What she enjoys most about her position is getting to interact with such wonderful patients and team members every day.
Originally from North Canton, OH, Jackie lives with two cats named Mercy and Zoey and a dog named Sunny. Her favorite hobbies include fishing, rock climbing, hiking, traveling, and practicing yoga. Before moving to Arizona, she actually lived in Alaska for four years!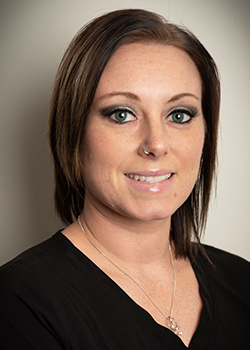 Joline, originally from California, started working in the dental field in her senior year of high school. As a child, Joline was extremely resistant to go to the dentist. But thanks to her family dentist and their assistant, she learned to love dentistry and wanted to help others because she feels that she can connect with those patients who also experience anxiety and fear. Her childhood dentist actually hired her and taught her everything that she knows about dental assisting. She put herself through Dental Assisting School at night and graduated in 2006. She plays a very important role here at Carefree Smiles Dentistry as Dr. Cook's 1st Assistant. In her spare time, she enjoys hiking and spending quality time with her family.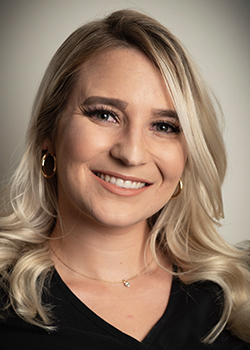 Tori earned her education from Northern Arizona University; she is also certified in coronal polishing and CAD/CAM technology. Today, her career in dentistry covers a handful of years so far, and she looks forward to many more. Being able to work with such close friends and amazing patients here at Carefree Smiles Dentistry is a dream come true!
Originally from Wickenburg, Tori is very close with her family and considers her siblings some of her best friends. When she isn't busy caring for patients, you can usually find her practicing photography, shopping for swimsuits, and spending time at the beach as often as possible. An interesting fact about her: she was voted Class Clown in high school!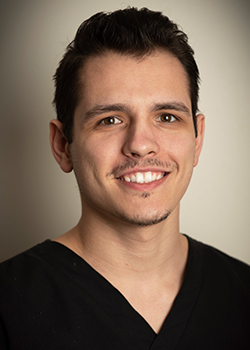 Dmitriy, Dental Assistant
Dmitriy is relatively new to our team, but he has nearly 10 years of experience in the dental field so far. He attended courses at Clark College and Washington State University before attending the Skills Center Dental Assistant Program. He is also trained in coronal polishing and 4/6 hand dentistry. What he enjoys most about his position is being able to care for each patients' needs and helping them feel genuinely comfortable.
Originally from the Vancouver, WA area, Dmitriy has a loving wife at home. In his spare time, they enjoy going on lots of dates together, whether to the movies or just a nice walk throughout the city. Spending as much quality time together is always a top priority! An interesting fact about him: he speaks Russian and Ukrainian fluently.